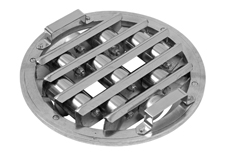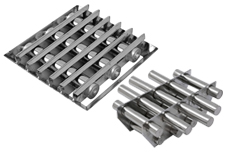 We stand amidst the leading organizations engaged in manufacturing and supplying a wide range of Hopper Magnets. These products are lauded for protecting molding machines and extruder units from iron contamination such as iron chips, nuts, nails and may others. We use finest quality stainless steel material in the production process of this product. With high power magnetic tubes, this product is offered in variety of shapes like circular, square and others few to say.
Features :
Robust construction
Highly reliable
Abrasion resistant
Applications Areas :
Plastic
Baklite
Flour (OR) Food Grains
Cement
Stone
Sand
Fertilizers
Chemicals
Grindings
Pigments
Abrasives
Carbon
Coffee
Glass
Suger
Tea / Coffee
Spices etc.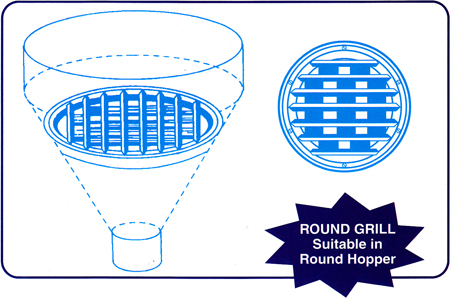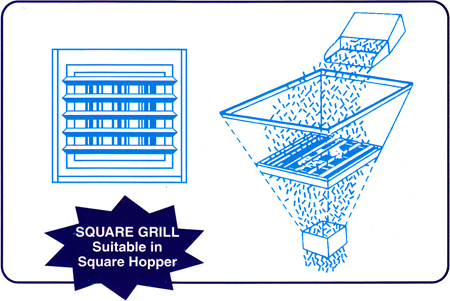 | | |
| --- | --- |
| Specially Designed to protect the plastic extruders/ moulding machines and other processing machines against iron contamination such as nuts, nails, iron, bits etc. | Fast Delivery of standard sizes for square and round hopper magnet is readily available. We can also supply special sizes of hopper magnets and short notice period. |
| High Megnetic Fulx Density coupled with the quality material, ensure the trouble free and smooth operation of the machine. | Perfect fitting of hopper magnets is guaranteed. If you can furnish us the hopper specifications as mention. |
Specifications :
SPECIFICATION OF HOPPER MAGNET
SHAPE
SIZE
MAGNETIC DIA. IN MM
ROUND
150 MM
25 MM
ROUND
200 MM
38 MM
ROUND
250 MM
38 MM
ROUND
300 MM
38 MM
ROUND
350 MM
38 MM
ROUND
400 MM
38 MM
ROUND
450 MM
38 MM
SQUARE
150 MM X 150 MM
25 MM
SQUARE
200 MM X 200 MM
38 MM
SQUARE
250 MM X 250 MM
38 MM
SQUARE
300 MM X 300 MM
38 MM
SQUARE
350 MM X 350 MM
38 MM
SQUARE
400 MM X 400 MM
38 MM
SQUARE
450 MM X 450 MM
38 MM